NEWS
İpeker maintains its quality standard in digital printing with Konica Minolta
İpeker, preferred by leading fashion and apparel brands with its vegan fabrics especially in recent years, has been successfully collaborating with Konica Minolta to diversify its fabrics with digital printing.

Türkiye's century-old fabric manufacturer İpeker is preferred by global apparel brands for its sustainable and vegan production processes as well as its distinctive designs. The Bursa-based company, using Konica Minolta's digital printing technologies since 2016, brings its special designs and collections to the market with the same colour and quality standards. İpeker, which has a rich product range including weaving, knitting and jacquard, also increases its operational efficiency with the sustainable solutions offered by Konica Minolta regarding resource saving and inks.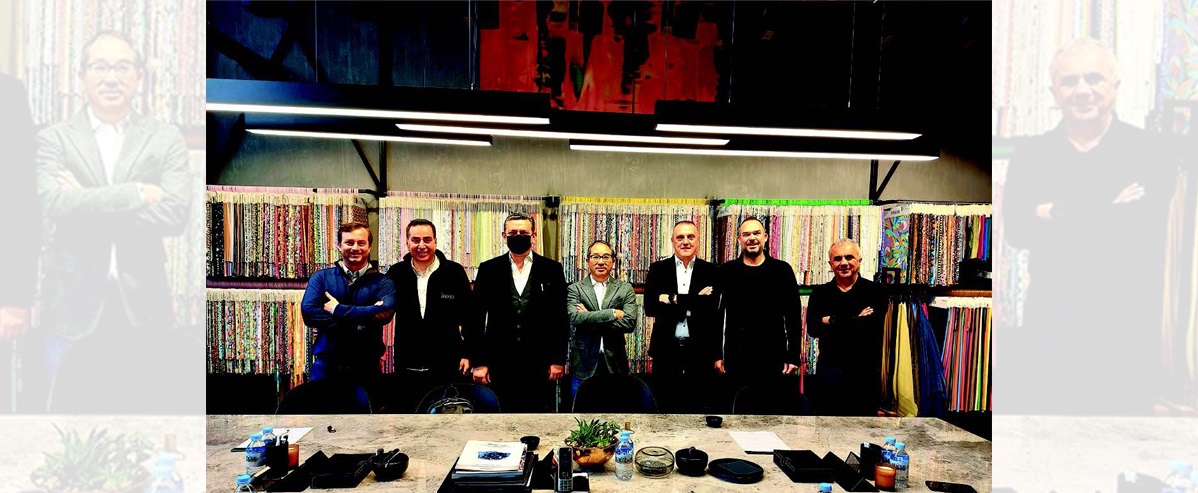 In 1920, starting out as a small family business with silk production, the tradition of Bursa, İpeker developed into an integrated global company that serves many global apparel brands with a wide range of quality fabrics and rich designs. At the end of the 1980s, İpeker ceased silk production and shifted from a productoriented structure to a customer-oriented structure. In the 2000s, İpeker created synergistic collections by combining traditional production techniques with digital production techniques. It has focused on quality and sustainable materials such as Cupro as raw material, carried out production transformations in some niche areas such as vegan silk and became one of the most important and well-equipped fabric manufacturers in the world. Today, İpeker has an annual fabric production capacity of over 12 million tons, almost all of which is exported abroad.

İpeker's preference in digital printing is Konica Minolta
İpeker Production Manager and Board Member Ümit Kaleoğlu emphasized the importance of vegan production and sustainability criteria for them as follows: "Today, almost all of the production made in İpeker is produced with materials that have sustainability certificates with a quality above world standards but with a minimum carbon footprint. We are also proud to be the only textile company in the world with V-Label certificate." Kaleoğlu underlined the sustainable opportunities of digital printing in this context and said that more than 50% of İpeker's printed fabric production is produced on digital printing machines. He shared the story of digital printing in their own production processes by saying: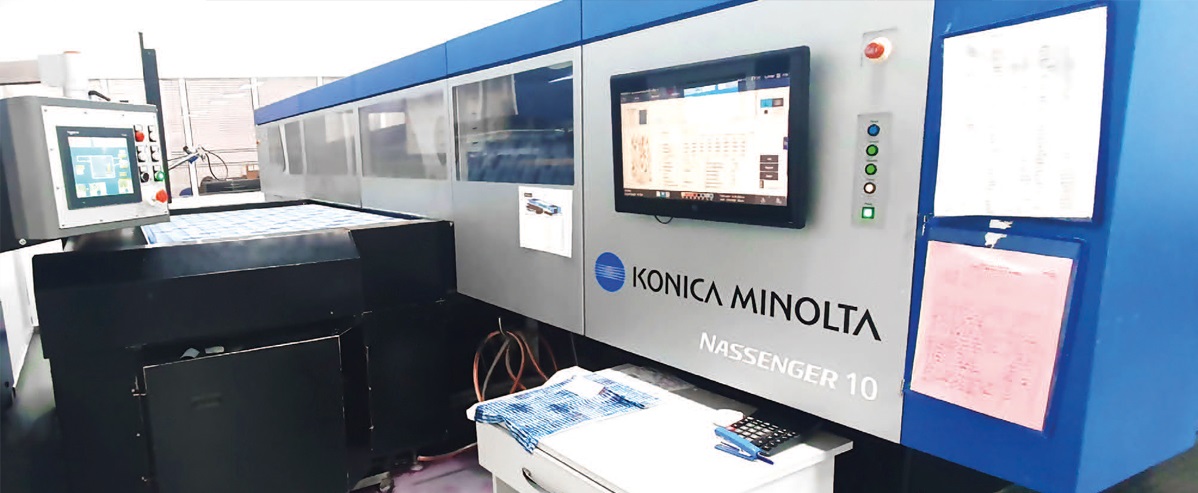 "Many people may not know, but İpeker brought the first digital fabric printing machine to Türkiye. This first machine was purchased in the early 90s for variant printing, although it is very different from today's machines, it can be considered the ancestor of this technology. The biggest technological leaps in digital printing occurred after 2000, when the world's giant electronics companies started to see the serious potential in this field and entered the market with their own developed models. Some of them partnered with European textile machinery manufacturers, while others tried to make up for their lack of textile know-how by investing heavily in R&D. In time, ink manufacturers were also included in these collaborations. The fact that ink prices, constituting a serious cost, have become cheaper over the years and that printing speeds have reached speeds equal to or even higher than conventional machines has enabled digital systems to become dominant in printing. In this process, we, as İpeker, also worked with many brands, but our last investments have been in Konica Minolta brand printing machines."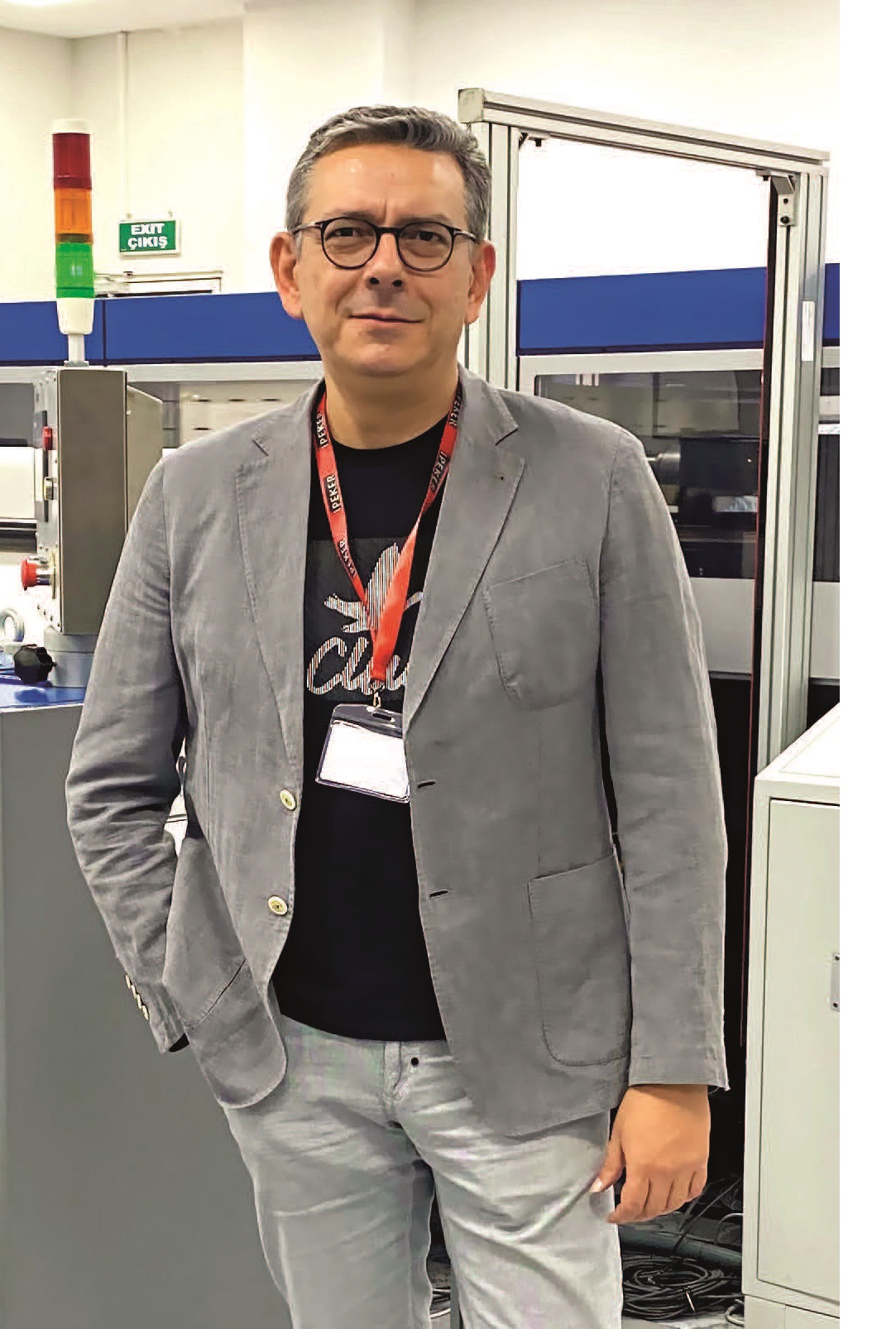 Kaleoğlu underlined that digital printing technologies significantly increase productivity as follows; "Digital printing technologies offer an eco-friendlier process as they do not require stencils, prevent ink waste and allow printed fabrics to be washed using less water and chemicals. Therefore, these features are reflected in the productivity of businesses. In addition, pattern/variant changes take place in seconds. When we put all of these on top of each other, the efficiency is indisputable compared to traditional methods." Kaleoğlu added that however, not all printing techniques can be realized with digital machines and that techniques such as ronjan, devore and puff printing still need to be performed with traditional machines.
"We can offer our customers the same quality and colour in every print"
Pointing out that Konica Minolta, a Japanese electronics giant with nearly 40 thousand employees, is a company that has successfully transferred its extensive experience in printing machines and Japanese precision to systems that print on fabric, Ümit Kaleoğlu said: "İpeker sells its own collections in many countries of the world in addition to customer collections. For this reason, we need to be able to offer the same patterns and variants to our customers in repeated productions without any difference in colour, image, and quality. Konica Minolta digital printers have been effective in our latest machine preferences with their high repeatability features. They owe this to the advanced technology they use as well as their ink production where they maintain quality standards very well."

Kaleoğlu, noting that they print products in many different compositions and features on their digital printing machines, stated that Konica Minolta has been very helpful in eliminating some of the problems they encounter especially in woven fabrics with the modification they made in the input printing cylinder of their digital printing machines. Saying; "In this respect, it is pleasing to see that the company directs its R&D studies according to the feedback it receives from its customers," Kaleoğlu expressed their satisfaction with the brand's service as follows: "We have not encountered any problems in ink supply so far. Konica Minolta has an established service team in Türkiye. In this way, we can get quick intervention when we have problems. When necessary, we can get their opinions on many issues through remote connection to the machines."
İpeker will increase digital printing capacity in 2024
Ümit Kaleoğlu remarked that they purchased their first Konica Minolta digital printing machines in 2016 and with the successful results they achieved, they continued to make their next investments under the same brand. Pointing out that Konica Minolta branded machines will become the majority in digital printing departments with the machines planned to be installed for 2024, he also added that they have plans to increase their digital printing capacity for 2024. Kaleoğlu concluded his words as follows: "We carry out almost all of our production for the leading global brands of the apparel world. Therefore, it is very important for us to achieve the same quality in every product. We are happy to work with the Konica Minolta brand with its technological competence and fast and reliable service for years."